Yup, you read that right. In six months, I'm turning thirty.
I'm in good company, of course. The Countdown-to-Thirty group includes Tyler Hoechlin (Derek Hale, Teen Wolf), Ksenia Solo (Mackenzie "Kenzi" Malikov, Lost Girl) and our local beauty Bea Alonzo (y'all, her real name is Phylbert Fagestrom. That is the most amazing name, I can't even.)
But aside from being blindingly gorgeous (ahem-hem), I have nothing in common with Tyler, Ksenia and Bea. They're all accomplished actors who have been places and met people and soaked up the adoration of their fans for years. They deserve it too- they've worked hard for what they have, and I hope they're happy with their success, and I'll light a candle in hopes that they have so much more to come but-
-what about me?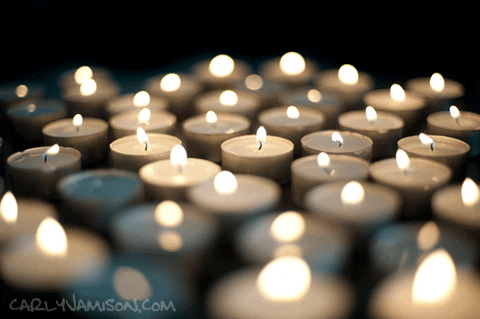 I don't know that these candles will be any help to me…
I'm like Teflon, nothing sticks to me– or should I say, I don't stick to anything. I couldn't stick to a course in college, and I couldn't stick with a job, which is why I'm perpetually at ground level. I don't like making life-changing decisions, so they end up happening to me anyway, and even if I don't like how they work out, it's my fault and I have to live with it. Sometimes, I think I'm scared of life and all its possibilities, and that's not okay because I already regret so much as it is.
So I'd like to be able to look back on my thirty years and feel good about it. I'm in a bit of a bind time-wise, so there's not going to be any really ambitious notions like 'Climb Mount Everest' or 'Tour Ireland' on this list, and I can't be throwing money around willy-nilly, so these goals have to be on the cheaper side but still good. And of course, I have to actually do them.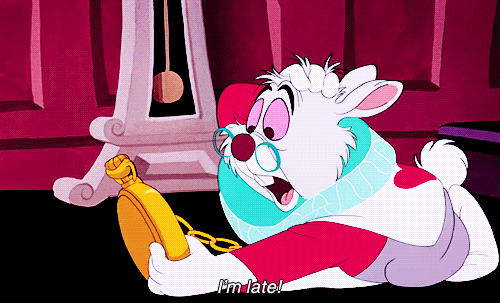 This is me for the next SIX MONTHS til I hit the big Three-Oh! Coffee alert!
~Thirty Before Thirty~
Bring smol to the zoo for the first time – Zoos get a lot of flak, but I think they serve an important purpose. I mean, unless I become a millionaire overnight, I'm not going to be able to show smol the majesty of a tiger in the actual savannah.
Build up my self-confidence – What's that, you say? I've already compared myself to the heart-stopping visage of Tyler and the effortless beauty of Ksenia Solo, do I need any more self-confidence?Yes. Yes, I do. The sarcasm is strong within me.

I've fallen into the 'meh' trap that often awaits new moms, and honestly this trap has been like a very comfortable second home to me for a long time now.

Become a runner – If anyone wants to do this with me, Buzzfeed's got a helpful newsletter here.
Get more tattoos – Because why not?
Learn how to do my eyebrows properly – OR get them tattooed on, like my ma.
Taste or make pumpkin pie – This is the ONLY part of the traditional Thanksgiving dinner that I've never had, and that's a travesty.
Eat at an English pub – I think there's one authentic English pub here in the Philippines and I've been dying to check it out.
Sell something I made myself – I know how to crochet and make (basic) jewelry.
Have a minimalist wardrobe – I've made a headstart on this, but I still have too many clothes!
Have curry on the weekends – I can carry on being nostalgic for authentic Indian food, or I can just make it at home.
Learn to make shawarma – Same as the curry; they just don't make it right here.
Dye my hair – I haven't colored my hair in ages, and though I'm late to the bandwagon, ombre is calling my name.
Be able to hold a conversation in Russian – I downloaded Duolingo for a reason!
Switch from coffee to tea – I feel like I shouldn't take my caffeine addiction with me into my thirties, because I can't afford all that creamer and sugar.
Go to a yoga class – I've actually gotten hurt doing Cobra pose, clumsy me.
Fit into my old jeans again – My best friend made me walk through a mall for ages trying to find the perfect fit, and now I can't even fit one asscheek in there.
Watch a concert or play – Watching an opera was one of the best experiences of my life (even though I totally got lost on the way to the venue). Kinky Boots, anyone?
Make a wearable – I've got the yarn! (So much yarn…)
Grow vegetables in the garden – Eggplants! Okra! Tomatoes!
Sign up for a class at Manila Workshops – I love this site so much. There are so many new things to learn!
Invest in my own domain name – Bloggering is serious biznez, you guys.
 Cook for my friends – Cooking for other people is, to me, an expression of love, and it doesn't hurt that my friends are game to try anything at least once.
Participate in a marathon – If I can get my running muscles primed and I actually cross the finish line, I'll be very pleased with myself.
Improve my posture – My scoliosis is getting worse each year, especially since I started the work-at-home thing.
Go through a haunted house – I'm a big 'ol scaredy-cat, it's common family knowledge. I watch horror movies with my hands over my eyes.
Luxuriate in a new beauty box subscription – I used to love BDJ Boxes, but they've gotten a bit too extra for me. I miss getting their lovely curated boxes in the mail though, so now I'm looking for something new to feed my cosmetics needs.
Get through a hot wing challenge – Before I fell in love with Indian food, I used to balk at eating an entire bag of Sweet Chili Doritos.
A relaxing weekend away from the city – The state of the muscles in my shoulders and neck…
Be able to pay for a mini-vacation for the whole family  – Prepare yourselves for spoiling, parental units!
??? – I can't think of anything else, so if anyone has any fun suggestions, feel free to comment them below!
Well, there we go! It's not a ground-breaking list, but if I accomplish even half of what I've written down, I'll be a happy bunny.
Update: I've counted the weeks and I have exactly thirty weeks to get every single thing on this list done. Wish me luck!
Update 2: Two weeks in and doing well! Need to take more pictures of things >.<